About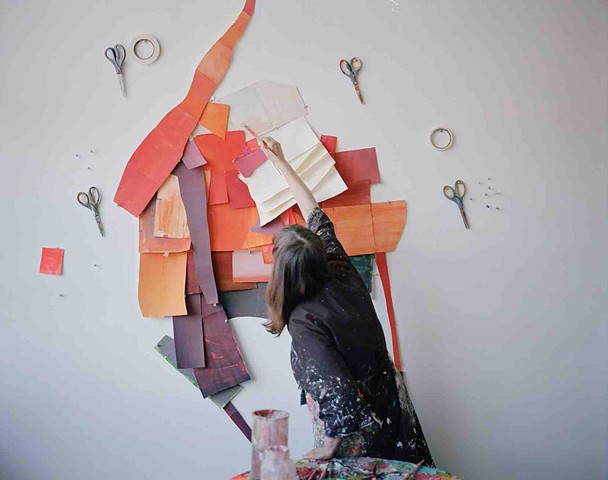 MICHELE FOYER
mefoyer@gmail.com
www.michelefoyer.com
www.instagram.com/michelefoyer
Michele Foyer is a visual artist whose thoughtful abstractions address the movement intrinsic to color and its non-linear qualities of relation, resonance and rhyme.
Her sculptural paintings made of paper and on canvas explore how we see and know. She is intrigued by how objects, people and thoughts gather disparate times, places and modes of ordering experience in an often tenuous aggregate. She holds an MFA from the San Francisco Art Institute and a BA from UC Berkeley, honors + departmental honors.
Foyer has exhibited throughout the United States and the Bay Area where she lives and works. Her work is included in the White Columns Artist registry, New York, curated by Matthew Higgs. Recently, she mounted a solo exhibition at Fourth Wall Gallery in Oakland and a large paper installation in "Weave, Bundle, Cut + Layer" at Root Division curated by Lisa McCutcheon. In early 2022, she exhibited in "Turning the Page" a four-person show focusing on paper at Sykes Gallery, Millersville University, PA.
Morris Graves Foundation, Lucid Arts Foundation, Virginia Center for the Creative Arts and Vermont Studio Center have awarded her residencies. Lucid Arts Foundation will feature her work in a book about its past residents. Art Practical, SOMArts, and SF Artful Living have covered her work. She has curated 10 exhibitions of contemporary art.